Traditional Pipe Tomahawk.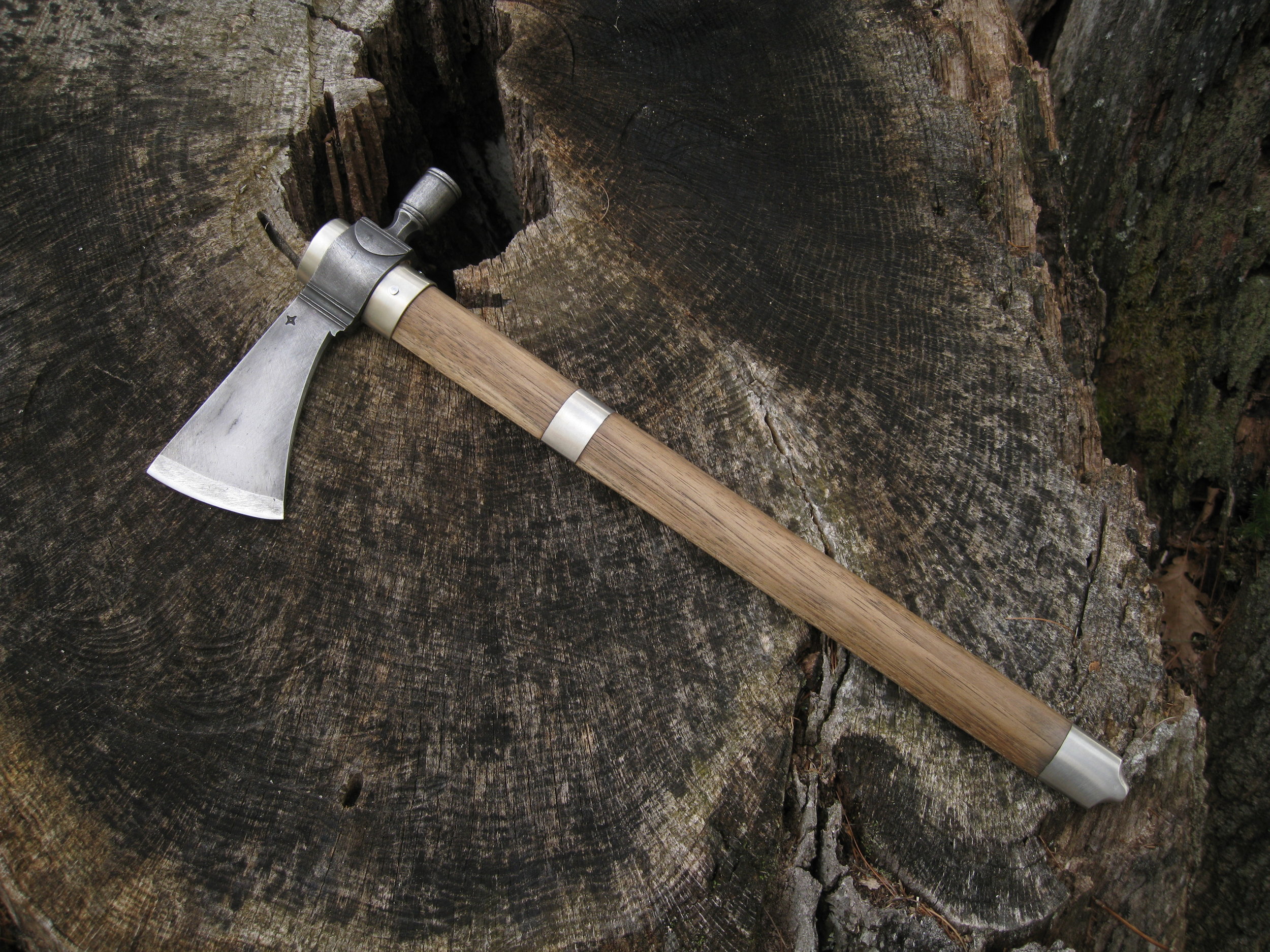 Traditional Pipe Tomahawk.
This traditional tomahawk features a hand forged head made from reclaimed wrought iron using the 'wraped eye' technique. The functional pipe bowl (also wrought iron) was inlaid and is forge-brazed in place for toughness and authenticity. The bit is file steel. The handle was riven from hickory. It is center drilled and features a poured pewter mouthpiece and 'wedding band' the other fittings are 'nickel silver' cap is held in place by timed screws and is removable for cleaning. It comes with a handmade seath.